At On The
Spot!
®
  we recognize the cleaning needs of our commercial clients.  We can accommodate your schedule by working after hours evenings or weekends.
Inspect carpets for stains and special cleaning agents will be used in attempts to remove persistent spots.  Fabric safety will remain paramount in work of this type.
Application of specifically formulated cleaning agents for maximum soil release and suspension.
Our truck-mount hot water extraction system provides fresh high-temperature water to ensure maximum cleaning and rinsing of your carpet.
A professional carpet rake helps to restore the bounce and set of the carpet pile.  It also assures faster drying and gives the carpet a finished, detailed look.
Extra Option
3M Scotchgard™ Protector
We give you the option to have 3M Scotchgard™ protector applied right after cleaning to prolong the life of your carpet.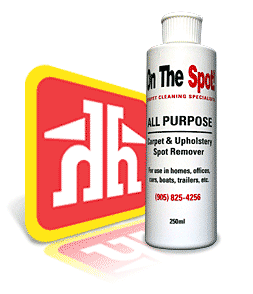 Our famous Carpet & Upholstery Spot Remover
Expert Advice
How to increase the life of your commercial carpet:
Regular vacuuming and the prompt cleanup of spills will help maintain that bright, freshly cleaned look for a long time.
Place walk off mats at all entrances.
Never drag heavy furniture over your carpets.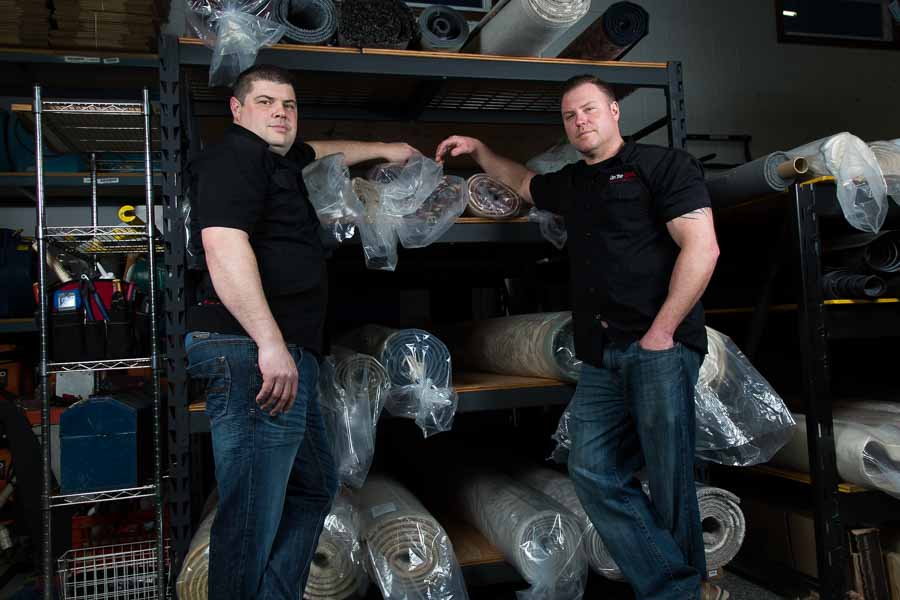 Todd and Dan, On The Spot Owners, continuing a tradition of more than 60 years.