Residential Carpet Cleaning
-Carpet Cleaning done by the professional Steam Cleaning Process.  All of On The
Spot!
® 
Carpet Cleaning Specialists trucks are self-contained units leaving you with the satisfaction of having clean, revived carpets with the least disruption to you and your family.
The Cleaning Process:
Using our knowledge of the different carpet fibers available we'll assess your carpet to determine the process that will give you the best results
Inspect carpets for stains and special cleaning agents will be used in attempts to remove persistent spots.  Fabric safety will remain paramount in work of this type.
Application of specifically formulated cleaning agents for maximum soil release and suspension.
Our truck-mount hot water extraction system provides fresh high-temperature water to ensure maximum cleaning and rinsing of your carpet.
A professional carpet rake is used to restore the bounce and set of the carpet pile.  It also assures faster drying and gives the carpet a finished, detailed look.
Extra Options
Furniture Moving
The utmost care is exercised in moving furniture during cleaning.  Moisture resistant protectors will be placed under all legs to avoid rust or furniture stains.
Move it yourself and save!  Save us time and you'll save money?  Ask about our "Open Carpet" Discount
3M Scotchgard™ Protector
We give you the option to have 3M Scotchgard™ protector applied right after cleaning.
Can help prolong the life of your carpet.
Upholstery Cleaning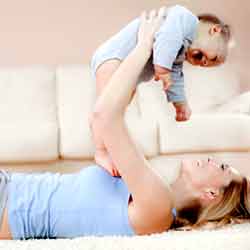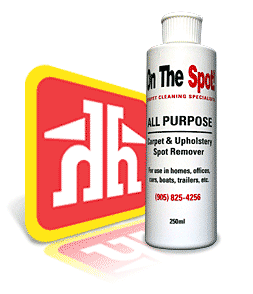 Our famous Carpet & Upholstery Spot Remover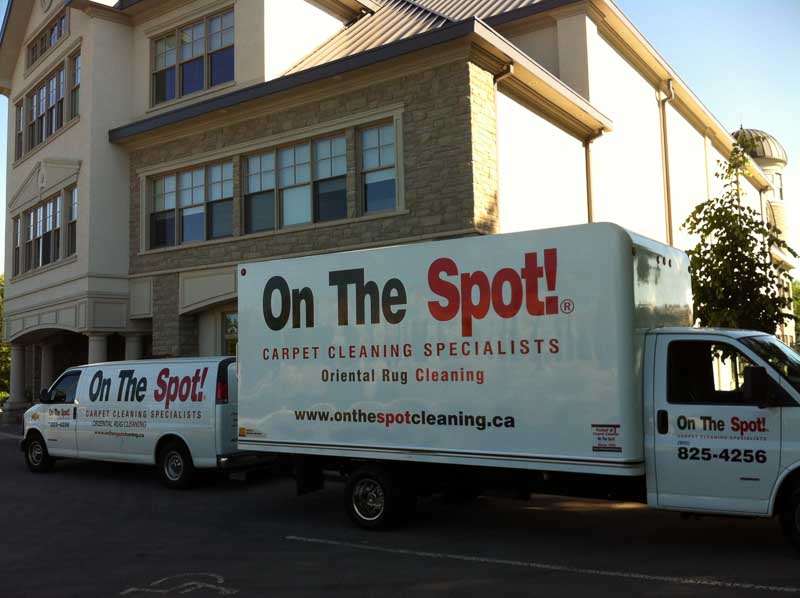 Apartments and Condominium Service
Our portable steam cleaning units are ideal for those areas not accessible by trucks.  They operate using the same hot water extraction principles as our truck mounts and provide high quality carpet cleaning.
Expert Advice
How to increase the life of your carpet:
Regular vacuuming and the prompt cleanup of spills will help maintain that bright, freshly cleaned look for a long time.
Place walk off mats at all entrances.
Use quality padding under your carpet.
Never drag heavy furniture over your carpets.
Professionally clean your area rugs.
Have professional cleaning every 12 to 18 months as recommended in your manufacturers warranty guide.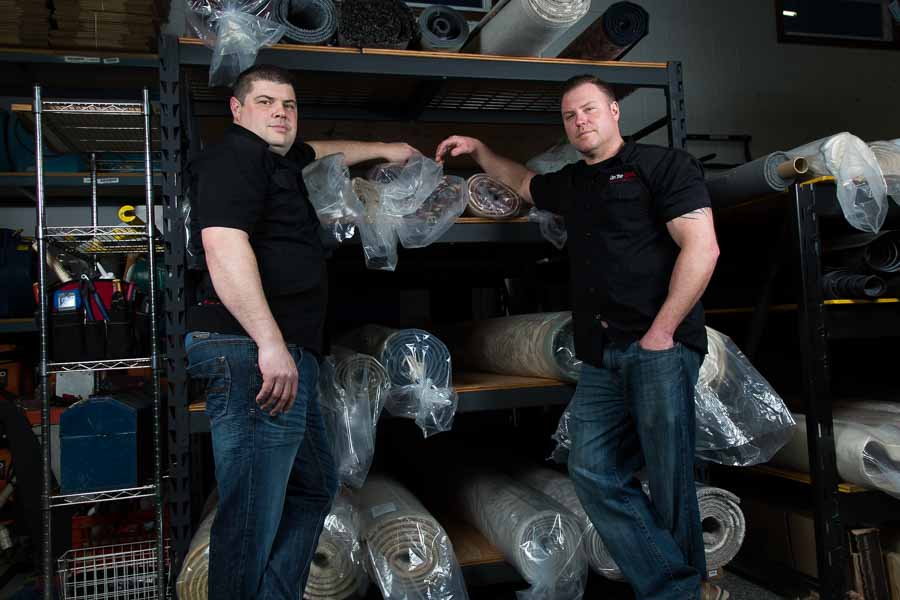 Todd and Dan, On The Spot Owners, continuing a tradition of more than 60 years.