On The
Spot!
®
Carpet Cleaning Specialists technicians are trained to take care of most of your cleaning needs.  This includes
upholstery cleaning
of your furniture.
The furniture is inspected to determine the fabric and the cleaning process recommended by the manufacture.  Upholstery cleaning is constantly changing.  With more and more man-made fabrics out there you must be careful that the correct cleaning process is used, or if there is a cleaning process available to clean your furniture.  Many furniture fabrics now have the furniture industry's cleaning code listed on a cushion or the furniture itself.  This code lets us know the cleaning method recommended.
Cleaning Process
Using our knowledge of the different fabrics available we'll assess your upholstery to determine the process that will give you the best results
Inspect upholstery for stains and special cleaning agents will be used in attempts to remove persistent spots, however fabric safety will remain paramount.
the upholstery is prespayed with a upholstery cleaner
fresh hot water extraction with a upholstery sized truck mount wand is used to remove soil & cleaner from upholstery
Extra Options
3M Scotchgard™ Protector
We give you the option to have 3M Scotchgard™ protector applied right after cleaning
3M Scotchgard™ protector helps to increase the life of an upholstered piece of furniture by protecting fabrics from soil and stains.
A protective finish does not eliminate the need for proper care of fabrics
Protection modifies the absorbency and soil removal of the fabric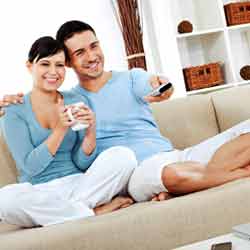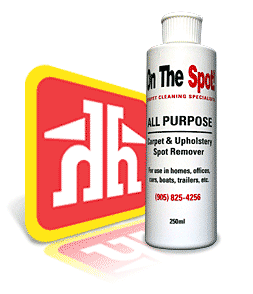 Our famous Carpet & Upholstery Spot Remover
Receive free with every cleaning
or purchase at participating
Home Hardware Stores
and online!
Expert Advice
Regular Maintenance:
Loose dirt should be brushed off or vacuumed weekly to avoid embedding of dirt or grime between the fibers which can increase abrasion and wear.
Prompt cleanup of spills will help maintain a bright fresh clean look.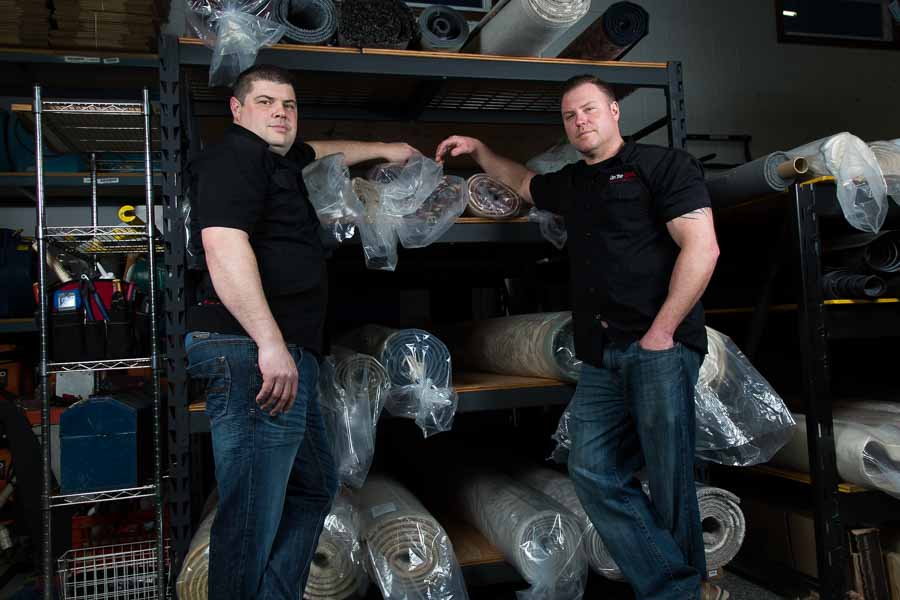 Todd and Dan, On The Spot Owners, continuing a tradition of more than 60 years.